Does your dog have the healthiest digestive system possible? Are they eating happily, thriving, growing and making the most of life?
To keep your dog healthy, it's crucial the digestive system is working at its best. For some dogs, this may mean choosing a food that is specially formulated to support sensitive digestion.
Why is healthy digestion so important?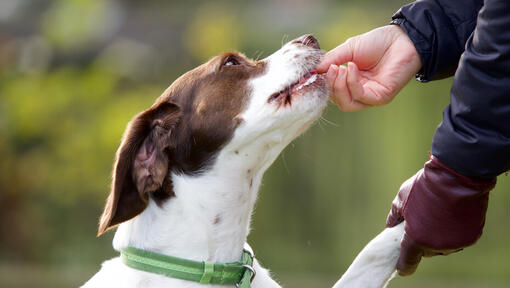 The digestive system is a 24/7 safeguard for your dog. 70% of your dog's immune cells are found in here, protecting the body from toxins and creating a barrier between your dog and the harmful microbes of the outside world.
It also has the crucial job of absorbing nutrients from food, converting them into energy and excreting anything indigestible.
Spotting the signs of delicate digestion
If you think your dog may have sensitive digestion, look out for these two symptoms: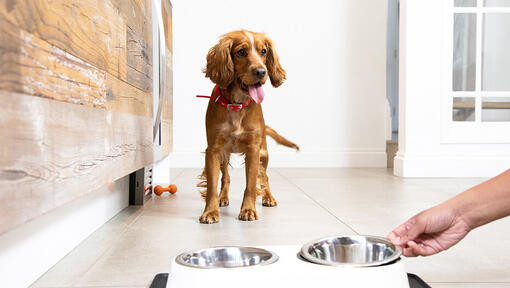 Stools are frequently soft and poorly formed. Occasional diarrhoea and loose stools are a natural sign of microflora imbalance. However, when it is more frequent, it might be a food intolerance or allergy. If you are concerned, visit your vet to get your dog examined.
A bad reaction to a new diet. Whenever you change your dog's diet, it's best to do it gradually because quick changes can lead to temporary upsets. However, if even a slow change leads to flatulence or diarrhoea, it might be a sign that your dog is not tolerating their new diet.

Dog food for sensitive digestion
If you think your dog may have sensitive digestion, ask your vet for advice. They may recommend switching to a diet that is specially formulated to support digestive health – such as PURINA® PRO PLAN® with OPTIDIGEST.
The diet contains OPTIDIGEST, a special combination of nutrients that support healthy digestion. The diet is made with highly digestible ingredients that ease the digestive process, as well as bentonite, a natural clay that helps improve stool quality.