The need-to-know
Calm cat
Friendly but independent cat
Quiet cat
Larger stockier cat breed
Requires grooming once a week
Non hypoallergenic breed
Needs some out-door space
Great family cat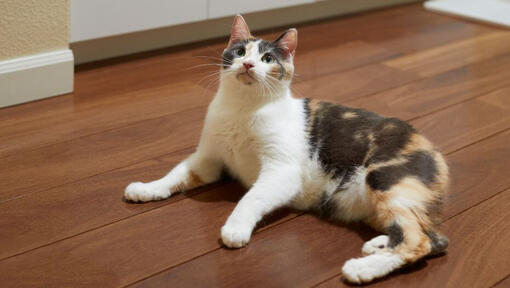 Personality
The Manx cat breed is good natured and affectionate. They love a cuddle and are very adaptable to family life.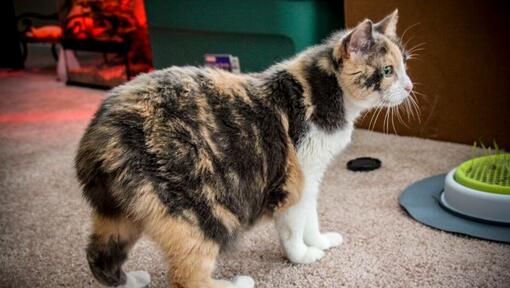 History and Origins
Country of Origin: Britain (Isle of Man)
The tail-less Manx cat has been known for hundreds of years in the Isle of Man and there are various myths surrounding its exact origins. One even claims that Noah closed the door of the Ark too quickly and chopped off the tail. Another says that tail-less cats swam ashore to the Isle of Man from the wrecked galleons of the Spanish Armada in 1588. The lack of tail is undoubtedly the result of a genetic mutation possibly caused by inbreeding among the small population of British Shorthair cats on the island. The true or 'rumpy' Manx cat has only a small hollow where the tail would have been, although cats with residual tails are born. These are called 'stumpies', 'stubbies', or 'longies' depending on the length of the tail. The mutant gene that causes the taillessness may also be responsible for other skeletal deformities but despite this the Manx cat can be shown at all major UK cat shows.