The need-to-know
Playful and curious cat
Sociable and dependent cat
Somehow talkative cat
Lean and elegant cat breed
Requires grooming once a week
Non hypoallergenic breed
Needs some out-door space
May require familiarisation before living with children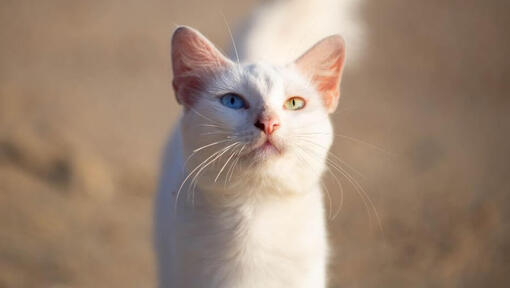 Personality
Khao Manee cats are reputed to be active, outgoing, communicative, intelligent and playful. They are people loving, with a lovely purr and attractive voices.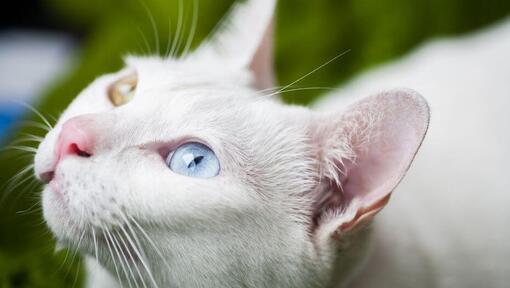 History and Origins
Country of Origin: Thailand
Other Names: White Gem, Khao Plort, Diamond Eye
The Khao Manee (pronounced Cow Maneee) is a rare breed of cat originating in Thailand, and has an ancient ancestry which can be traced back hundreds of years. Known as the "White Gem," the Khao Manee was through to bring good luck and was a popular breed with Thai royalty.