The need-to-know
Calm cat
Sociable and dependent cat
Quiet cat
Larger stockier cat breed
Requires grooming once a week
Non hypoallergenic breed
Needs some out-door space
May require familiarisation before living with children
Personality
The American Wirehair cat is friendly and laid-back. It is relaxed, sweet natured, gentle and playful, enjoying toys, and games with its owner. This is not a particularly talkative cat breed.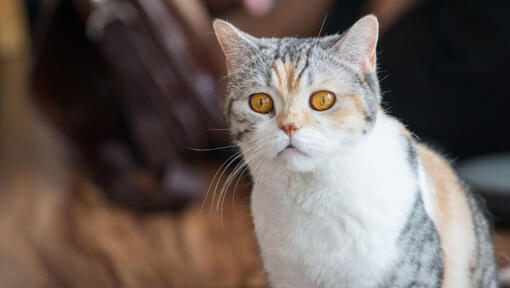 History and Origins
Country of Origin: America
The American Wirehair cat breed began as a spontaneous mutation in a litter of New York farm cats in 1966 when one wirehaired kitten (named Adam) was produced among normal coated littermates. All American Wirehair pedigree cats can be traced back to Adam. The American Wirehair cat has become popular in the USA and Canada, but is little known elsewhere and is not a recognised show breed in the UK.