What are the ingredients in DENTALIFE® Dog Treats?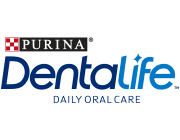 Each DENTALIFE® Dog Treat is full of wholesome ingredients made from wheat and corn.
They are low in fat and do not have any added sugar in them. There are also no added articicial flavourings or colourings added. Check out the full break down of ingredients on our product page.